Have you felt stressed out lately at work or home? Or perhaps you recently suffered an injury and want to reduce pain? Either way, massage therapy is an excellent choice in helping address these problems! But what exactly is massage therapy and what is the best type of massage for your needs?
Massage therapy is a manual manipulation of soft tissues in the body, such as muscles, tendons, ligaments and connective tissues to treat pain, relax the body, and prevent injury. There are several different types of massages, each offering different benefits. And at Camino Massage, three of our most common massages are ashiatsu massage, deep tissue massage therapy, and sports massage therapy.
Although these three massage techniques are similar, choosing which one is the best type of massage depends on your preference, goals, and needs. Continue on with us as we explain the various differences and benefits of ashiatsu, deep tissue, and sports massage.
What is Ashiatsu Massage?
Ashiatsu is a massage technique that involves the application of the therapist's feet — rather than the hands — to a client's body. In Japanese, ashi means foot, and atsu means pressure, making the literal translation "foot pressure."
During an Ashiatsu massage, our therapists use their bare feet to deliver deep compression, long gliding strokes, and/or assisted stretching to loosen any knots. The force of the therapist's body weight behind each of the strokes allows for a depth of massage that is not possible using the hands alone.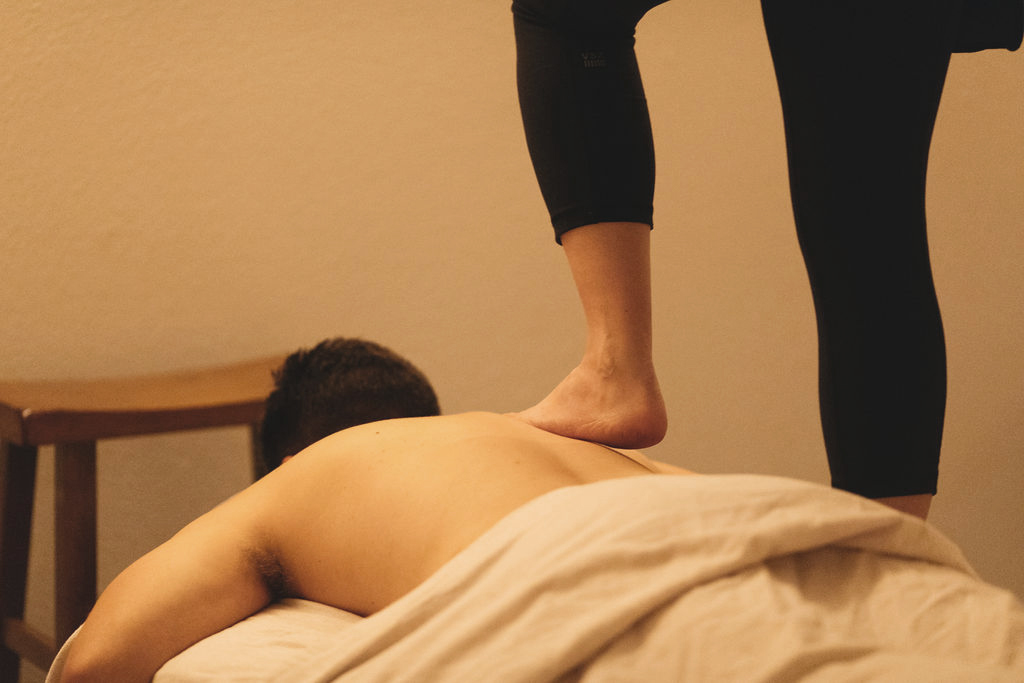 Ashiatsu massage has excellent benefits. The pressure being applied boosts circulation, which has the effect of reducing the kind of inflammation often associated with chronic pain. Furthermore, it allows for the release of connective tissues, which are responsible for much discomfort people typically feel. The therapist's body weight also uses long, deep strokes and can be effective in both broadening and lengthening the muscle fibers. Doing this in both directions has the effect of loosening up the muscles and so restoring the body's natural flexibility.
This method is especially helpful compared to deep tissue (see below) because it applies deeper pressure that is more broad and not so pointed, since it uses feet strokes and not finger strokes.
What is Deep Tissue Massage?
This massage technique targets the deep layers of muscles and connective tissues. It uses long, forceful strokes, vibration, kneading, tapping and deep circular movements to release chronic muscle tension. Deep tissue massage is also helpful in treating damaged muscles caused by injuries and aids in flushing lactic acid out of the tissues.
Unlike Ashiatsu, which offers the deepest treatment, therapeutic deep tissue massage is best for those conditions that require a lighter touch. It's also great for alleviating headaches and migraines, treating TMJ, and providing stress relief.
Deep tissue massage offers both physical and psychological benefits. Unlike other massage techniques that focus on relaxation, deep tissue massage helps to treat muscle pain and improve stiffness, but it can still help you unwind mentally, too.
A 2014 study involving 59 participants found that deep tissue massage helped to reduce pain in people with chronic low back. The authors compared its effects to those of anti-inflammatory drugs, such as ibuprofen.
What is a Sports Massage?
Although this massage is designed for those who regularly participate in sports its great for anyone needing the focus of their session to be increased mobility. While similar to a deep-tissue massage, sports massage therapists use their knowledge of sport injuries to target pains and problematic areas. As they understand the demands of your sport, they're able to not only treat injuries, but help prevent them as well.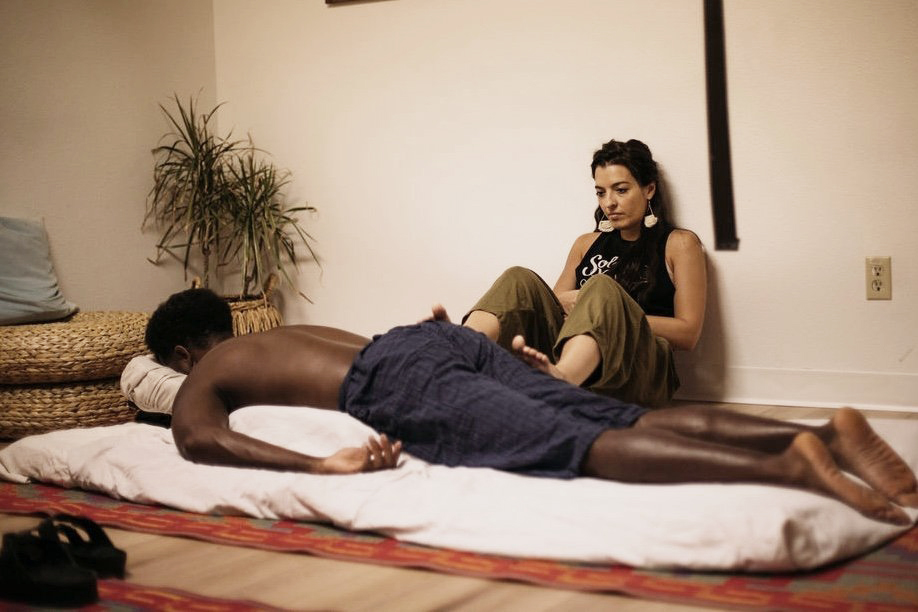 At Camino Massage, we combine Ashiatsu, Thai, and Fujian massage techniques — as well as stretch therapy and dynamic cupping — to apply deep pressure and focus on the parts of the body that need the most attention. The client being clothed and on a mat allows the therapist to incorporate much more stretching and movement into the session.
Sports massage is now a useful exercise of balanced training for athletes. Other benefits of a sports massage include improved endurance, improved flexibility, decreased recovery time and fatigue and preparation of the body and mind for optimal performance.
. . .
Massage may be a good way for you to feel better physically, mentally, and emotionally. So why not get started experimenting with the type of massage that best fits your needs?
If you're ready to try one or all three of these techniques, schedule your appointment today!