The moment you walk into either of our two Camino Wellness Sanctuary studios in Colorado Springs, our proficient therapists take the time to listen to you and your body before designing the best bodywork treatment to meet your needs and comfort levels.
But we go beyond serving you and your comfort needs through massage therapy techniques. We also seek to serve you in providing well being outside our locations, at home and at work. One of those ways is through providing helpful and relaxing holistic products in our store when you enter for a relaxation session.
While many massage locations are able to provide relaxing scents and merchandise, we seek to provide you with products that are both unique and serve a specific purpose in renewing body and soul, spanning all aspects of your health throughout your day.
Here are three unique holistic products on our shelves today:
1. Super Mush Daily Chill Mouth Spray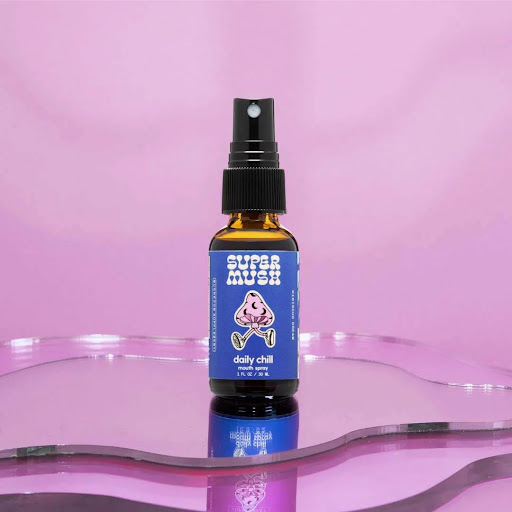 Sounds unusual, right? We know it might be a bit out of the ordinary, but this USA-based company is on a mission to educate the world on the benefits that fungi have to offer our bodies and the environment through natural and sustainable products.
The Super Mush mushroom supplement spray is made with reishi, lion's mane, ashwagandha root, lavender, and lemon.
Clients can prepare their taste buds to nestle into a cloud bed floating over lavender-filled fields. It has been said to taste like a Hibiscus Dream, with a spritz of lemon.
If you're looking for a regular daily "chill" to add to your day, look no further than this Super Mush Daily Chill Mouth Spray.
2. Beekeeper's Naturals B.LXR Brain Fuel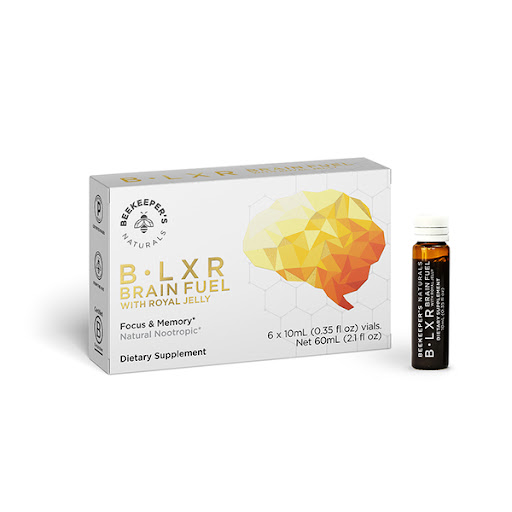 Has the midday slump been getting you down lately? Looking for natural ways to boost your mood and bring calm to your day? Look no further than B.LXR Brain Fuel supplement.
This proprietary, potent blend of royal jelly and plant-based adaptogens claims to support overall brain health and improve cognitive function. It contains Bacopa Monnieri, an adaptogenic herb, said to enhance brain function by supporting the brain's ability to learn and retain information. It also contains Ginkgo Biloba, another herb, said to boost blood flow to the brain and help with learning, focus, and memory.
Through the use of this daily supplement, you can find more of the enhanced mental clarity and focus you've needed. "Bee sure" to grab some today to add into your daily routine.
3. Juna Detox Drops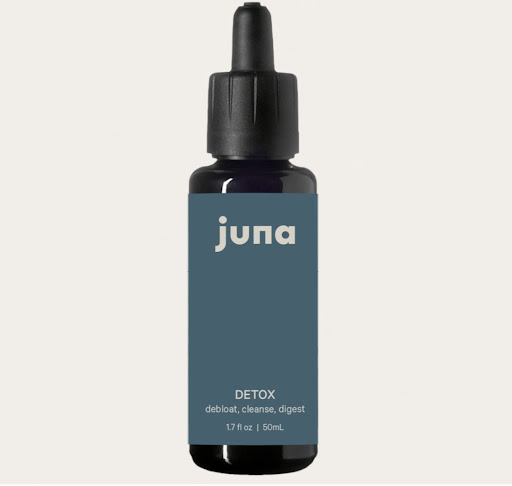 Looking for ways to boost your water and overall digestion? Juna Detox Drops have got your back. Users can drop 1-2 dropperfuls into 12-16oz of purified water up to 3x/day to experience the following benefits:
Debloat

Improve Digestion
Eliminate Internal Toxins
Support Liver Detoxification
Boost Energy
Why does it work? Potent Antioxidants find free radicals in the body, which are responsible for causing oxidative stress, cell damage, and aging. It also includes key ingredients like Lemon, which is great for digestive health, weight management, mental health, and an excellent source of vitamin C. It also contains Mint, a good source of vitamin A and helps to aid in digestive problems such as upset stomach and indigestion.
If you need an excuse to drink more water and clear out your insides, this is the product we recommend for you to try out!
. . .
As always, Camino Wellness Sanctuary has a multitude of other amazing products in our brick-and-mortar locations and our online store to help bring balance and rest to your life. We hope you get the chance to check some of these items out soon and encourage you to schedule a message appointment with us soon.