Deep tissue massage is exactly what it sounds like – a massage that works the deep tissues of the body: the muscles and fascia. A deep tissue massage at Colorado Springs' Camino Massage will consist of a variety of techniques including neuromuscular therapy, Myofascial release, and trigger point work to target trouble spots and release tension. 
We can't promise you won't be sore the next day, but we can state with certainty that your body will feel and move better after a deep tissue massage.
WHAT IS DEEP TISSUE MASSAGE?
Deep tissue massage utilizes firm, but gentle, pressure on key areas to encourage the muscles and tissues to loosen and release. It is slower, more targeted, and delivered with more pressure than a Swedish massage, which only targets the superficial layers of the skin and is more rhythmic in nature. Your massage therapist may use heat, stretching, and dynamic cupping during a deep tissue massage session. The goal is to work all of the connective tissues, tendons, and fascia to release tension and knots and facilitate ease of movement.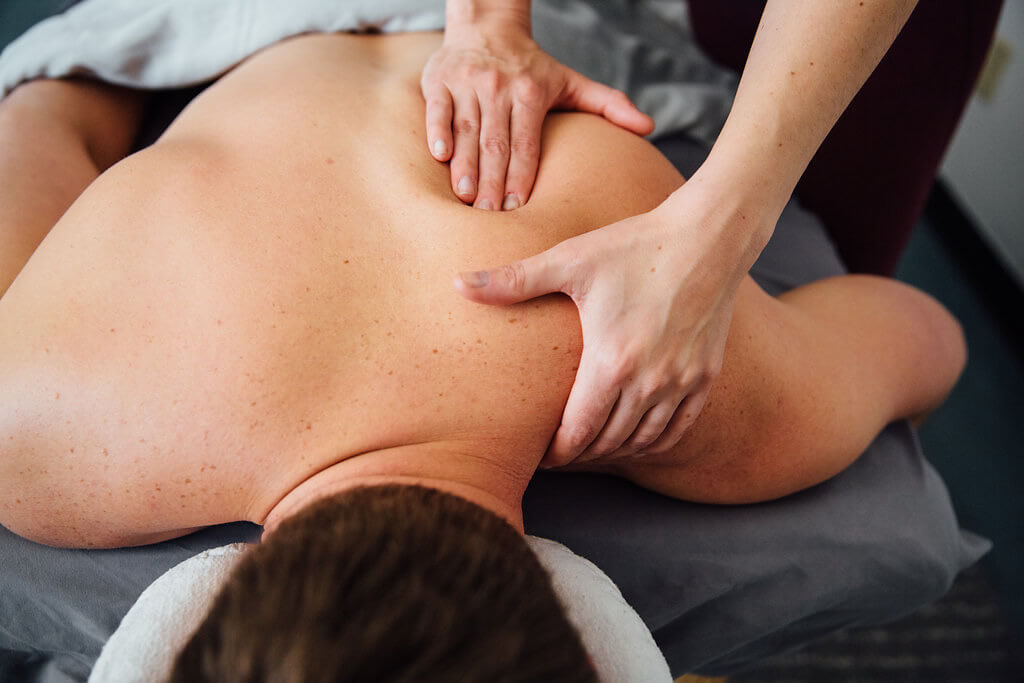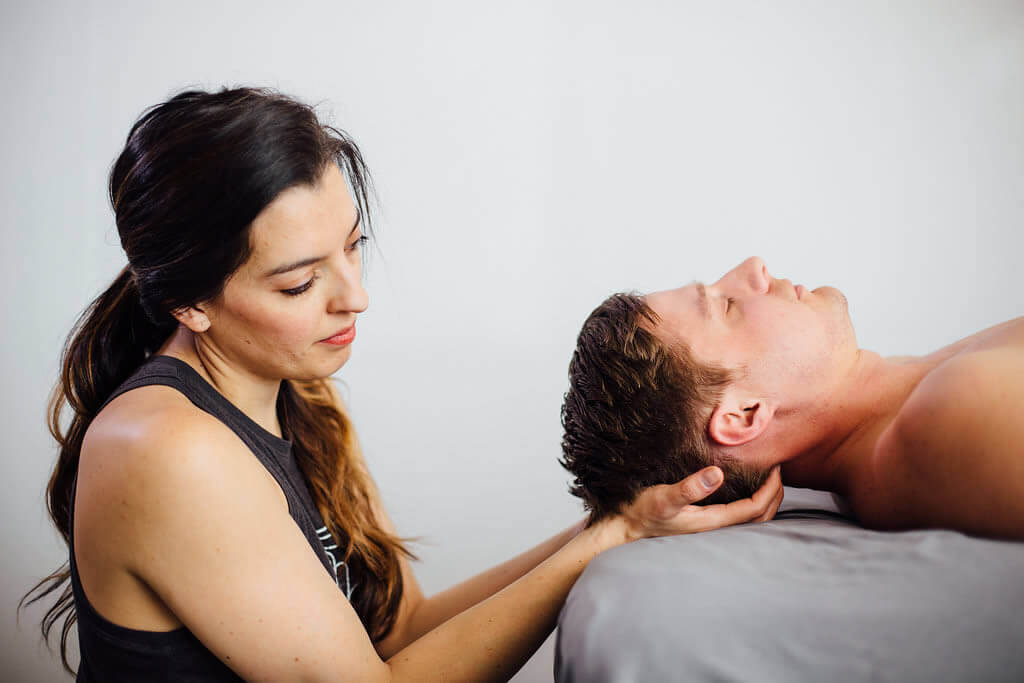 WHO BENEFITS FROM DEEP TISSUE MASSAGE?
We think anyone can benefit from this therapeutic massage, but deep tissue massage is particularly recommended for people who:
suffer from chronic aches and pains or stiffness

have deeply knotted muscles

are recovering from an injury

want to prevent scar tissue from forming or need to break up scar tissue

are comfortable with a more intense massage
DEEP TISSUE MASSAGE CUSTOMIZATIONS AVAILABLE
We offer several customizations to deepen your massage experience and provide additional benefits, including:
Dynamic Cupping

Fascial Blading

Heat Packs

Hot Towels

Dynamic Stretching

Halo Therapy ($15 upgrade)

Infrared Salt Sauna ($15 for 20 minutes pre massage)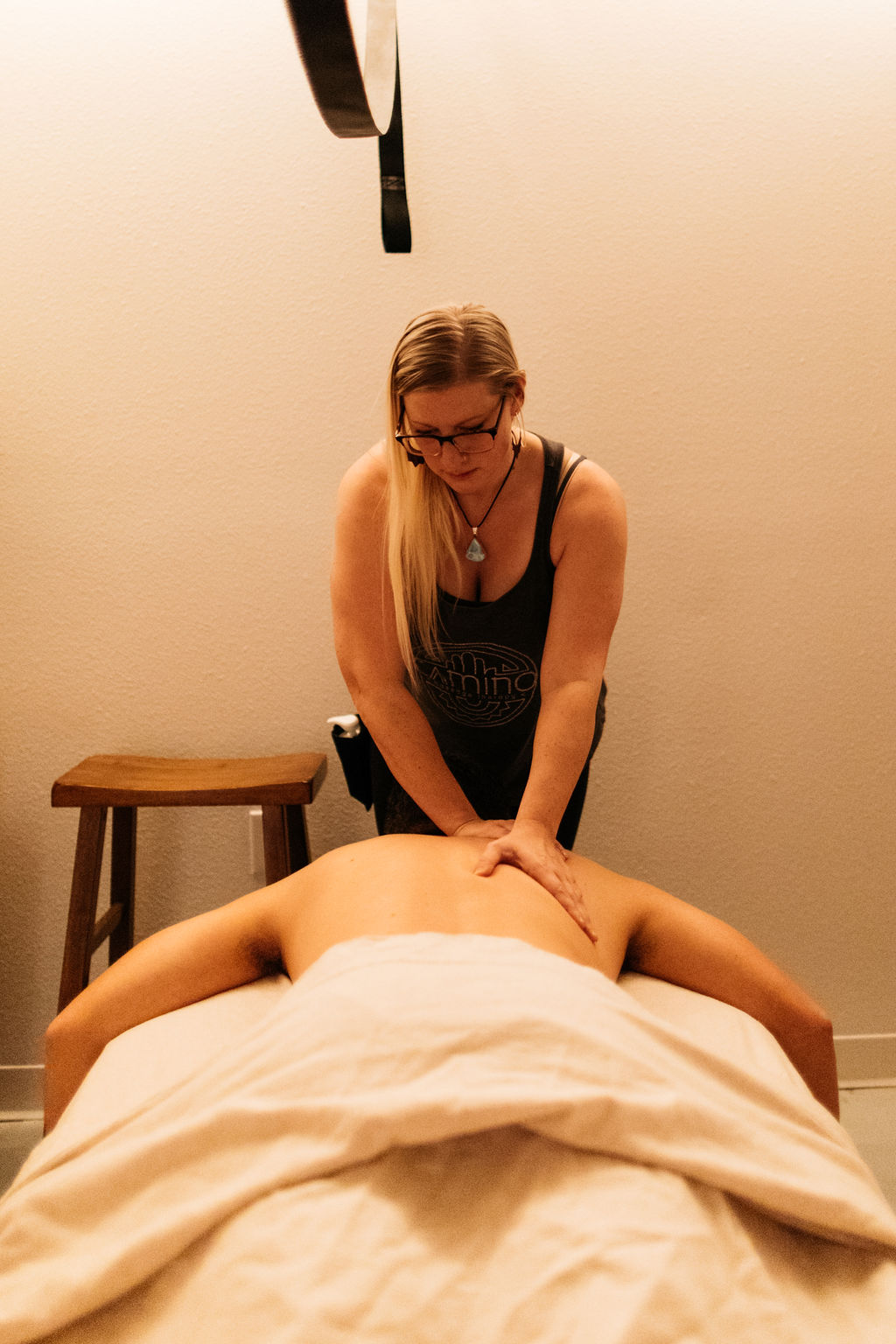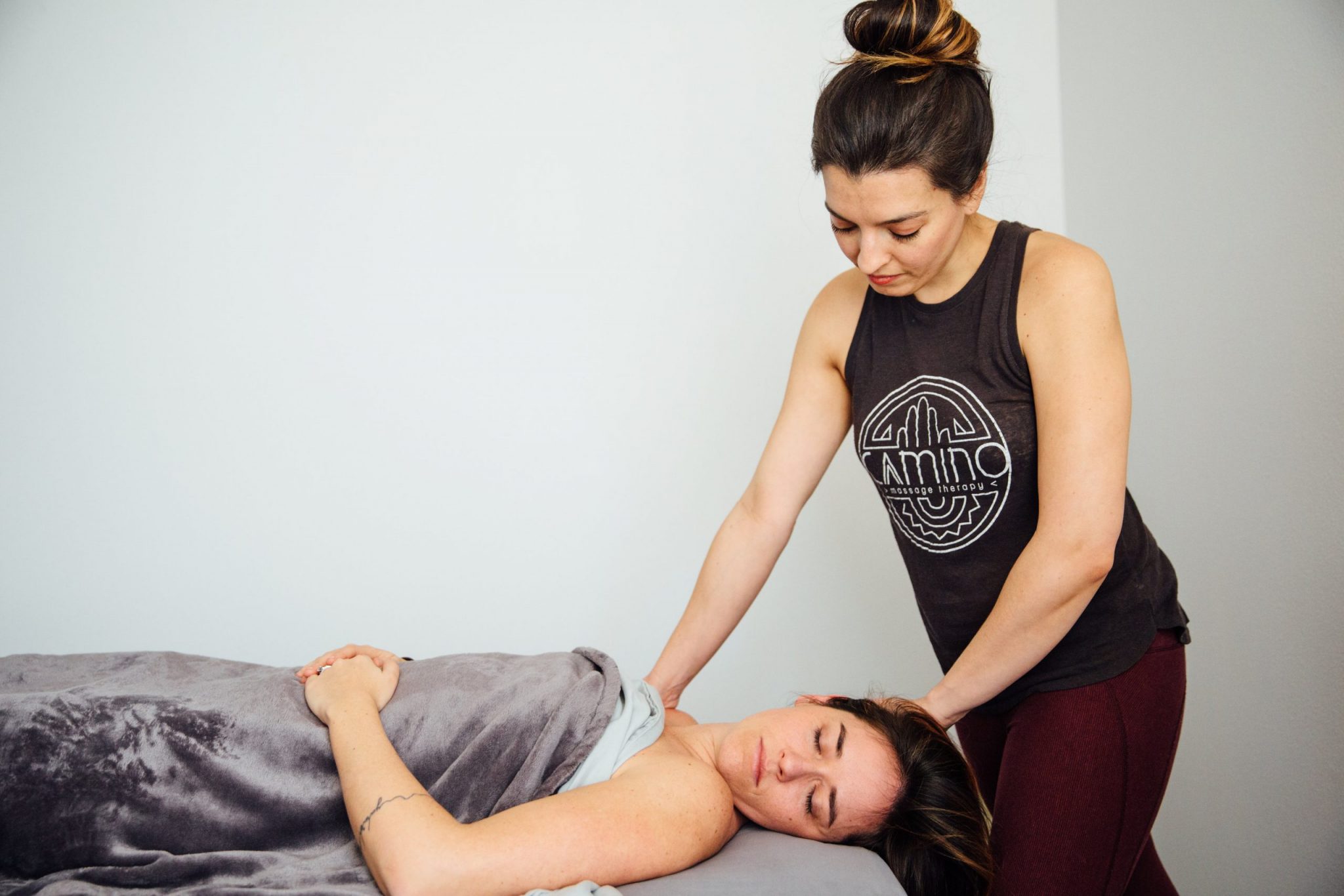 THERAPEUTIC DEEP TISSUE MASSAGE PRICING
60 Minutes $88
90 Minutes $130
120 Minutes $175
Enjoy The Deep Release of Therapeutic Deep Tissue Massage in Colorado Springs at Camino Massage
Call Camino Massage at (719) 299-0820 or book below to experience our deep tissue massage and say goodbye to chronic aches and pains!