Our Camino Cameo massage therapist team member this month is our Office Manager who just recently joined the Camino team– Marisa. We asked her some questions to help our clientele get to know her a little better. Here's what she had to share:
Meet Camino Massage Therapist Team Member Marisa.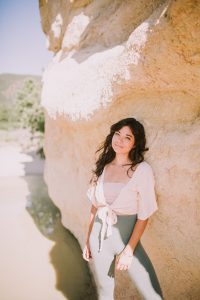 Tell me about your pets/family: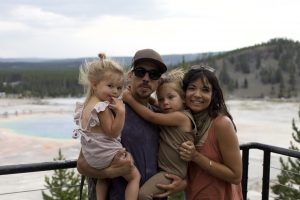 I've been married for 6 years to Morgan, my friend since middle school, and have two daughters- my three year old is Esme- the most nurturing little three year old you'll ever meet, and my 4 (and a half as she'd tell you) year old is Sequoia- a bundle of fun-loving creative energy- she's my miracle baby, born a preemie at 26 weeks. My girls are my world!
My daughters gave me a baby Sand Boa for Christmas this year named him Rajah (like Jasmine's tiger in Alladin.) We also have 5 hens and a rooster that were our quarantine project this year! The rooster is Pluto and  two of the hens are named (the only two laying eggs yet)- Mrs. Nezbit and Aurora. Notice a theme?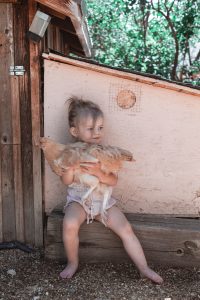 What do you love about working at Camino?
I love the team! I generally get along well with people wherever I work, but there is something so special about everyone that works here. Each person is so genuine, unique, and inspiring to be around. It creates an amazing atmosphere that you feel the moment you walk in. I also love the amount of work we put into research at Camino. We are constantly learning, adapting, and becoming better so that we can support our clients in the way they best need. Camino truly cares about their clientele and that is very important to me in a workplace. (Also I can personally confirm that the therapists here give THE BEST massages!)
What do you do outside of Camino?
Other than the obvious role of mothering, I also run a Yoga business and a jewelry business. I teach corporate yoga and private yoga, focusing on trauma-informed ways to connect with the body. You can also catch me teaching at COATI weekly! I'm currently a student at my third Yoga Teacher Training that will bring me to a 500 hr instructor.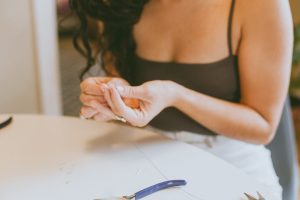 Hobbies?
Where to start? I'm an avid plant lover and craft fiend. I am very into film photography and document our family through that media often. This year I grew my first dye garden- all plants that I could harvest and dry to naturally dye fabrics- I love to make clothing, bed sheets/ pillowcases, and anything we happen to need. I love baking and definitely hopped on board the sourdough train this year. The list goes on my friends…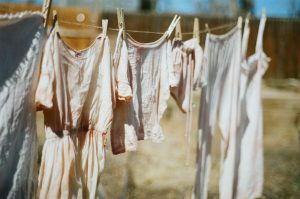 I also spend a LOT of time outside. Everyday in the summer you can find me hiking, mountain biking, or running. We take lots of fishing trips, camping trips, etc. I'd love to get my kiddos into winter mountain sports soon!
Travel destination wish spot?
I have been so many places in the world, and would love to go literally everywhere! But the top of my list is probably Morocco. I've been dreaming of going there for years. The colors, the plants, the buildings, the textiles…ahh it is all so dreamy!
What does self care look like for you?
Self-care can often feel daunting as a full time working mama. I don't have a lot of free time, so I try to practice things that I can easily incorporate into my schedule. Biggest self care practices are spending time in nature, meditation, and yoga. Crafting definitely fuels me so I practice that often. One of my very favorite self care practices I try to incorporate almost daily is a face massage with a gua sha tool. I love feeling pampered by it, and it's something I can do in under 5 minutes before I get on with my big day.
Thank you Marisa for taking the time to share some of your life with us and the community!
Is there anything else you'd like to know about this month's featured Camino Cameo massage therapist?  Let us know in a comment below!