Its time again for another "Camino Cameo." This month we got to sit down and chat with our girl Mallory! We got to know her on a deeper level, and know that she is excited for the opportunity for her clients to feel like they can get to know her better as well!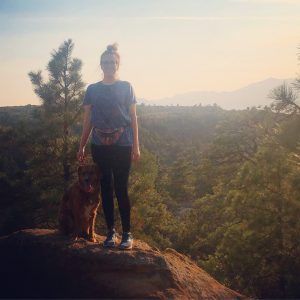 Tell me about your pets/family?
"I have two fur babies, Juniper (the one in the photo), and a dachshund named Rosco."
What do you love about being a massage therapist?
"I love honoring the wisdom of my clients; they have chosen to dedicate some time for their health, so that after their massage they can go out into the world with their cups full and their hearts open. For me, massage is one way of amplifying the love that exists in abundance when we are open to it."
Specializations if you have them and why you love them?
"I specialize in Neuromuscular therapy, deep tissue massage, prenatal massage and intra-oral therapy. I do my best to show up to all modalities of massage grounded and ready to respond intuitively to my client's body."
Hobbies?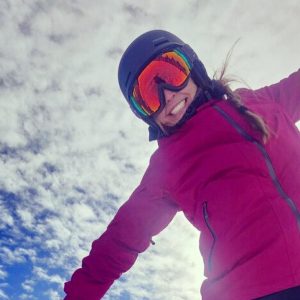 "When I'm not at Camino I spend my time studying for my masters degree in mindfulness based counseling at Naropa University. And when I'm not doing that I spend time with my parents, my friends and my wonderful partner, Alex, and my step-doggy, Pancho. I love hiking, skiing, yoga, writing, listening to music, listening to nature and being."
Travel destination wish spot?
"My dream destination is New Zealand, or Iceland, or Thailand, or Peru, or…the list goes on."
What does self care look like for you?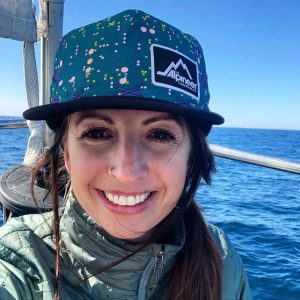 "Self care is all about listening to the incredible wisdom of my body so that I can show up fully for myself, and thus my loved ones and my community.   Sometimes I need a little walk at Rockledge Ranch to see the sweet farm animals.  Sometimes I need to drink a big glass of water and get back to nerding out over mindfulness based psychological interventions. Sometimes I need to release some healthy tears and then take a little nap. And sometimes I need to call one of my talented friends and book a massage! Self care is about honoring what the body needs in any given moment."
Mallory is one cool chick! We love having her as apart of our Camino team! Book your next massage with her! You wont regret it! Head over to our scheduling tab to book today, so you can get to know Mallory a little bit better!