Our Camino Colorado Springs Massage Therapist cameo this month is on our amazing therapist who just recently joined the Camino team– Jennifer. We asked her some questions to help our clientele get to know her a little better. Here's what she had to share:
Get to Know Colorado Springs Massage Therapist Jennifer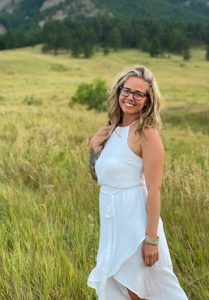 Tell me about your pets/family?
I adore pets, currently I have 3 kitties, a labradoodle and a  parakeet.

What do you love about being a massage therapist?
I've been a massage therapist for 13 years but I grew up massaging friends and family.  Massage always felt  like a natural skill and I love that I'm able to turn this skill into a career. It's always been a passion and to be able help people feel better with their physical well being is really gratifying.
Types of clients you love to work with?
I love working with all types of clients.  Everyone that comes through the door is looking to improve their well being and I love being a part of their journey to feeling better.
Specializations if you have them and why you love them?
I specialize in trigger point therapy, neuromuscular therapy, pregnancy, swedish and deep tissue.  Each area of massage has it's own benefits and I love combining techniques into a customized session to help improve mobility, decrease muscle tension and increase overall well being.
Hobbies?
Photography and traveling are my favorite hobbies.  I've traveled all over the world and have a goal to complete all continents and states in the next couple of years.
Travel destination wish spot?
The one place that is top on the list to visit currently is Australia and New Zealand
What does self care look like for you?
Self care is so important to be able to maintain this career indefinitely.  I love to be active with strength training, kickboxing and hiking. I also believe self care isn't just about stretching and being active it also means staying grounded and present through meditation as well as taking the occasional trip out of town to gain new perspective in life.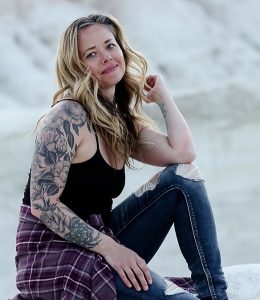 Thank you Jenn for taking the time to share some of your life with us and the community!
Is there anything else you'd like to know about this month's featured Colorado Springs massage therapist?  Let us know in a comment below!