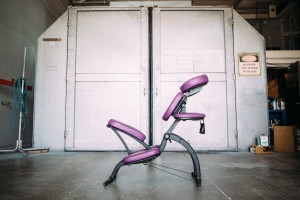 Massage has gone corporate. Companies big and small are discovering the benefits of massage in the workplace, and they're using massage as a way to attract and keep employees, while also keeping them productive and increase energy levels.
What corporate chair massage from Camino looks like:
First you'll decide whether massage is something you would like your company to pay for or just something you want to make available for your employees to utilize and pay for themselves. You'll tell us how many employees you have, then we'll suggest the number of therapists and amount of time that best suits your needs. We'll also discuss how often you want us to come spoil your employees- will this be a one time special treat or reward for meeting goals, or a monthly/quarterly part of your companies wellness plan. We'll work together to pick a date.
After all the details are in place, we'll email you the information, letting your employees know what to expect and a sign up sheet for everyone to pick their preferred time slot.
It's an affordable and hassle free way to take care of your valuable team!
Here's a quick video from one of our happy Chair Massage clients Japanese Auto Specialist
They are located @ 1371 Pecan Street, Colorado Springs, CO 80904
(719) 633-0530
Chair Massage Pricing
If paid by employer
$70 per hour (under 3hrs)
$60 per hour (more than 3hrs)
If paid by employees
$1min
For more info or to schedule please call 719-299-0820 or email erin@caminomassage.com